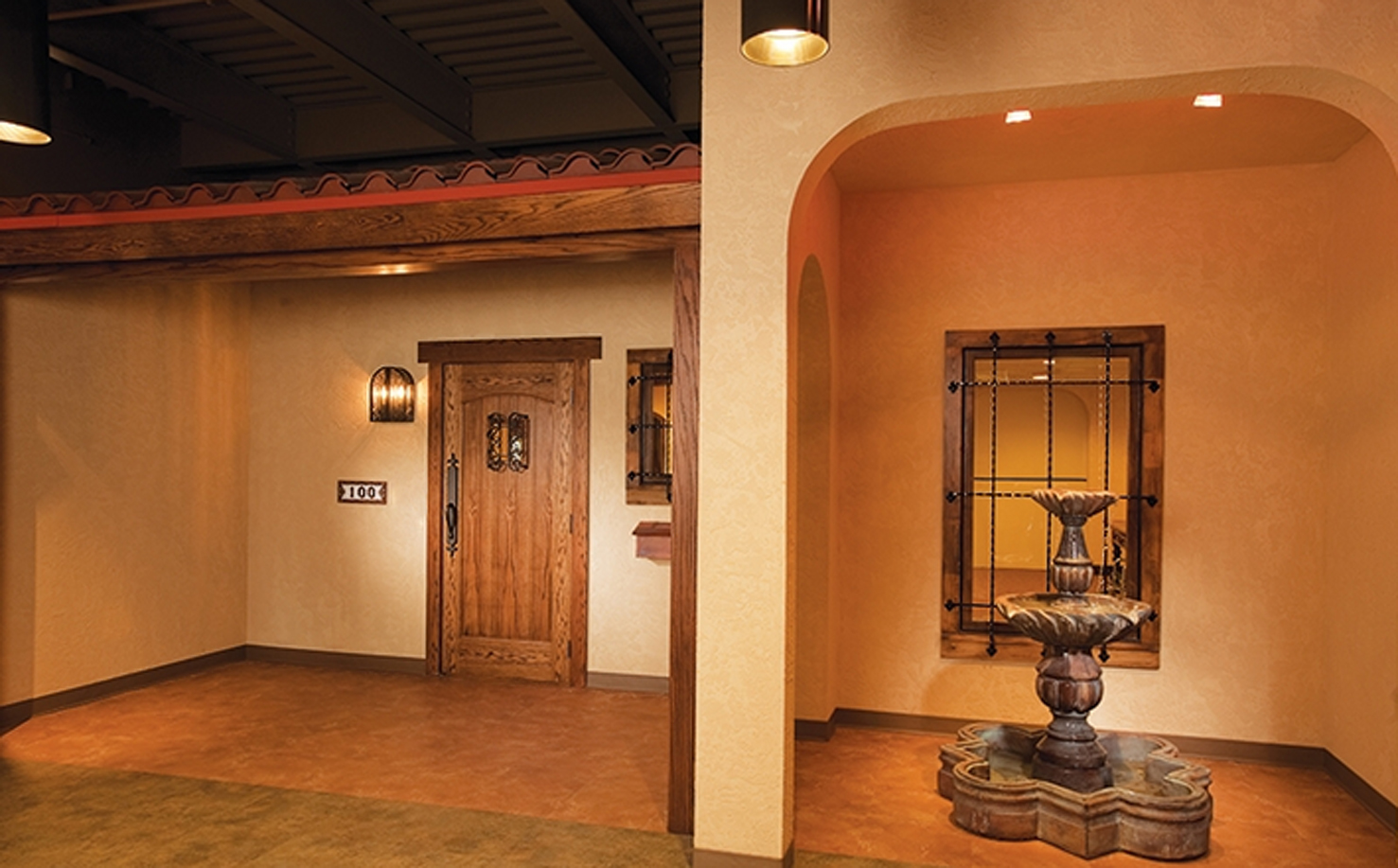 Kansas Masonic Home, Assisted Living Community
Wichita, KS
14,000 sq ft
Kansas Masonic Home has unveiled their renovated Assisted Living Community which focuses on providing an environment residents regard as home, not just "homelike". The building is divided into multiple households, each with a unique design theme (Mid-Century, Spanish Mission, and American Farmhouse). The various concepts allow residents or family members to decide which household should be called theirs.
Distinct front porches set the tone for each household's design and the interior is complete with a living room, kitchen, den and dining room ready for use in a resident's everyday life.
Design Collective worked in conjunction with Action Pact Design, architects, to translate the 'person centered' philosophy into tangible resident environments. DCI was responsible for selecting all interior finishes and furniture, along with signage.